You just bought a home, and your real estate agent handed you the keys. Congratulations, but you've got some work to do. What are the immediate steps you need to take to make sure the house is all yours? We asked homeowners Annie and Benjamin, who moved into their new home last year, to give us their new home maintenance guide.
Immediate new-to-you home maintenance tasks
Change out the locks. Most sellers don't get all the keys back from relatives and friends, so make sure your home is safe with a new lock.
Install a digital doorbell. This will notify you when neighbors come over to welcome you to the street.
Clean all appliances. If the sellers left their appliances, make sure to give those a thorough cleaning. You never know what the sellers put in those.
Bought a house with a pool? Complete any pool maintenance. Depending upon the pool, this can be cleaning out the filters, shocking it, or even fitting it with a cover. Learn more about super important pool maintenance in our vipTIPs.
Keep a running list of anything that needs maintenance. Your home inspection report can miss important issues that need attention on a regular basis. (There's an app for that!)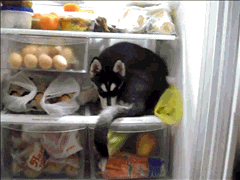 Follow-up action items
This is your important-but-not-immediate to-do list. For Anne and Benjamin, the list included:
Renting a dumpster and clearing out items left by the previous owner.
Cleaning the heating/cooling vents.
Cleaning the kitchen cabinets' interiors and repainting the exteriors.
Replacing crown molding and hardwood floors.
Investigating a leak in the roof that led to mold.
Anne and Benjamin eventually need to replace the roof, remove sheetrock and insulation with mold, and replace these structures.
"There was a fair amount of time and effort put in," says Benjamin, "but [these tasks] made the house our home. We couldn't be happier."
An important-but-not-immediate to-do list will vary from home to home, but creating a list will help focus renovation efforts and keep you in budget.
Learn more tips for new homes and new-to-you homes in our vipTIPs, available exclusively to subscribers. Not a member? Join today!
---
Advertiser Disclosure:
Any offers that appear on the vipHomeLink site, in our content, vipTIPs or other recommendations are for the convenience and benefit of our users. vipHomeLink may receive compensation from any purchases that are made by our users. This compensation is paid by the seller and will not impact the prices that are offered. This compensation arrangement may impact which offers appear and which sellers are featured on our site. If you elect to use or purchase services from third parties, you are subject to the third parties' review of your information and to their terms and conditions and privacy policy. vipHomeLink does not endorse, warrant or guarantee the products or services available through the vipHomeLink offers (or any other third-party products or services advertised on or linked from our site), whether or not sponsored.